🚀 LIMITED TIME OFFER! FREE SHIPPING!
FREE SHIPPING ENDS IN 24HRS!
COMFORT, WARMTH AND QUALITY
Our furry friends have just as much need for a warm bed and long restful sleep as we do! Our Faux Fur Pet Bed offers this with high quality material and deep crevices that allow your pet to burrow and get the deep sleep they require.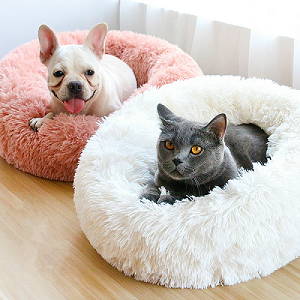 Faux Fur is a textile fabric that is designed to resemble real fur. It's widely used in the fashion industry and more often used than real fur today. It's eco-friendly and made from sustainable materials ensuring that it's recyclable and better for the planet.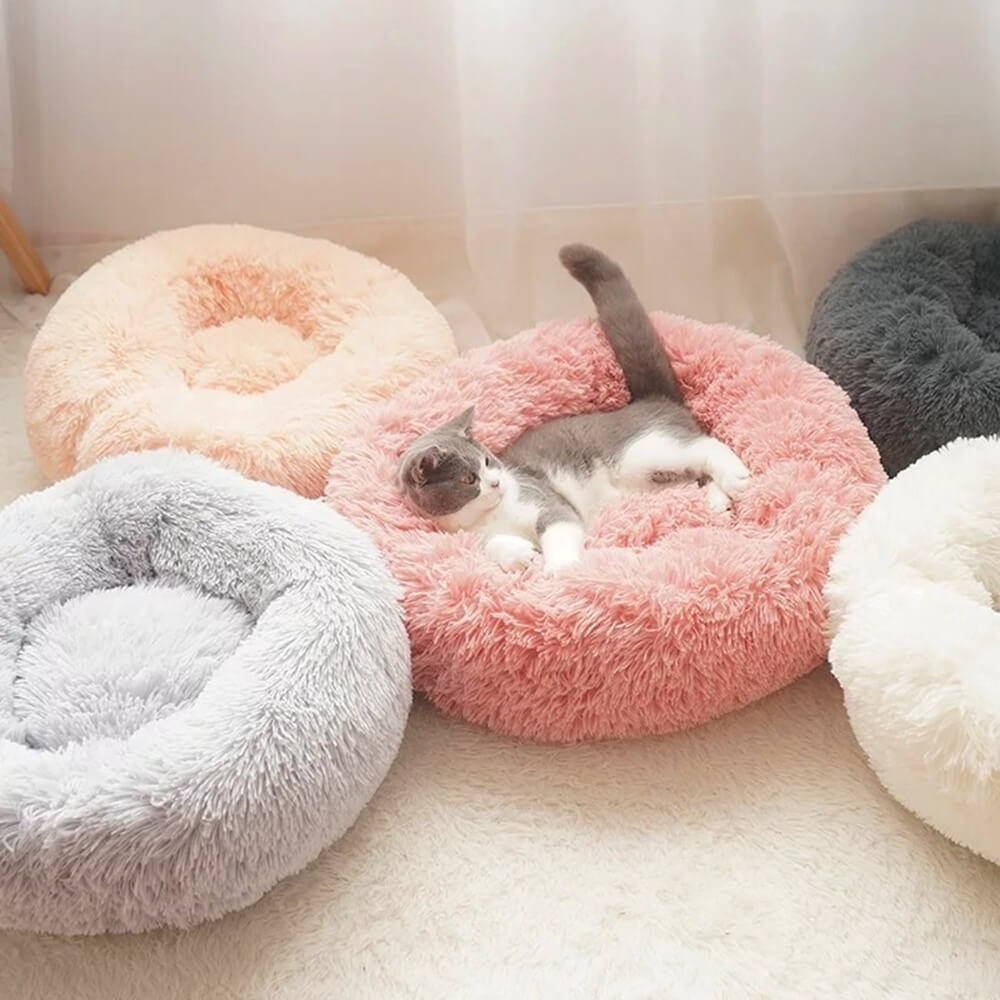 DIMENSIONS, SIZE AND WEIGHT
To ensure you get the appropriate size we recommend you measure/weight your pet and follow the below diagram. We often recommend going 1 size up from your measurements to allow for 2-3 cm error and additional space.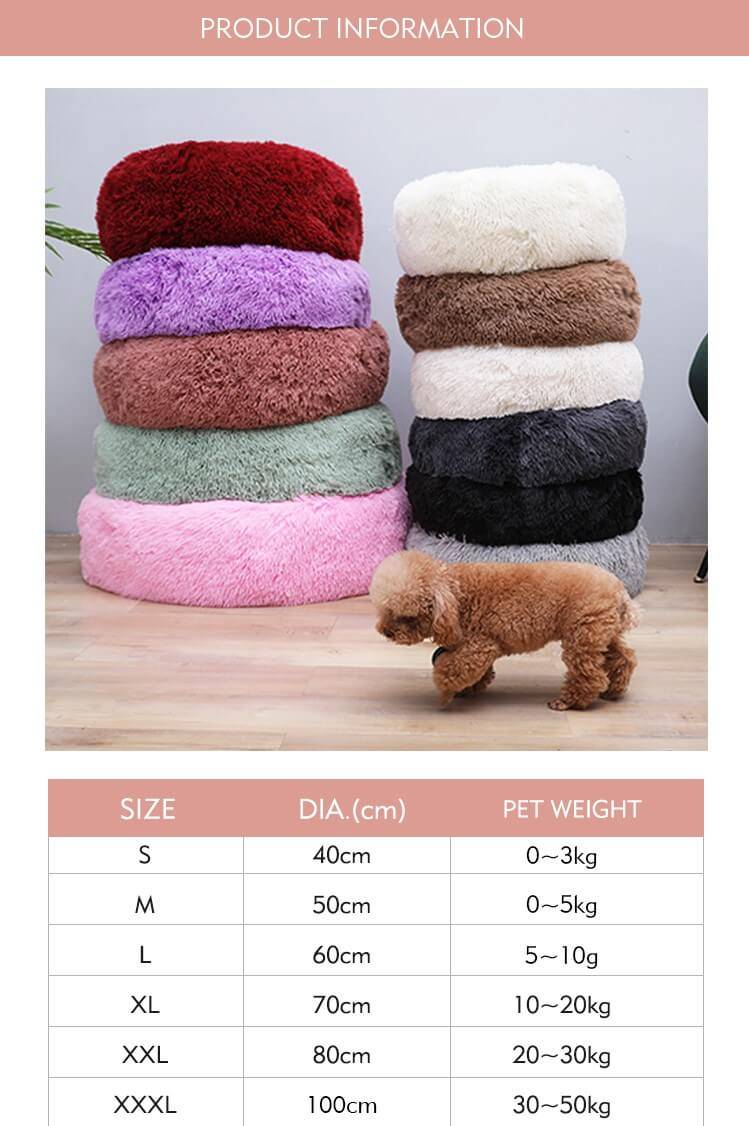 WATCH FURRY FRIENDS ENJOY IT!
You can be sure we have tested our Flux Fur Pet Bed and guarantee your satisfaction. Don't believe us? Watch our furry friends below demonstrate how much they love this bed!
WATERPROOF BUT SOFT & WARM
The bottom of the bed is made from a waterproof, non-slip material to ensure if there are any accidents you're covered. To keep it warm throughout the night the bed has soft dense plush and 3cm long fur.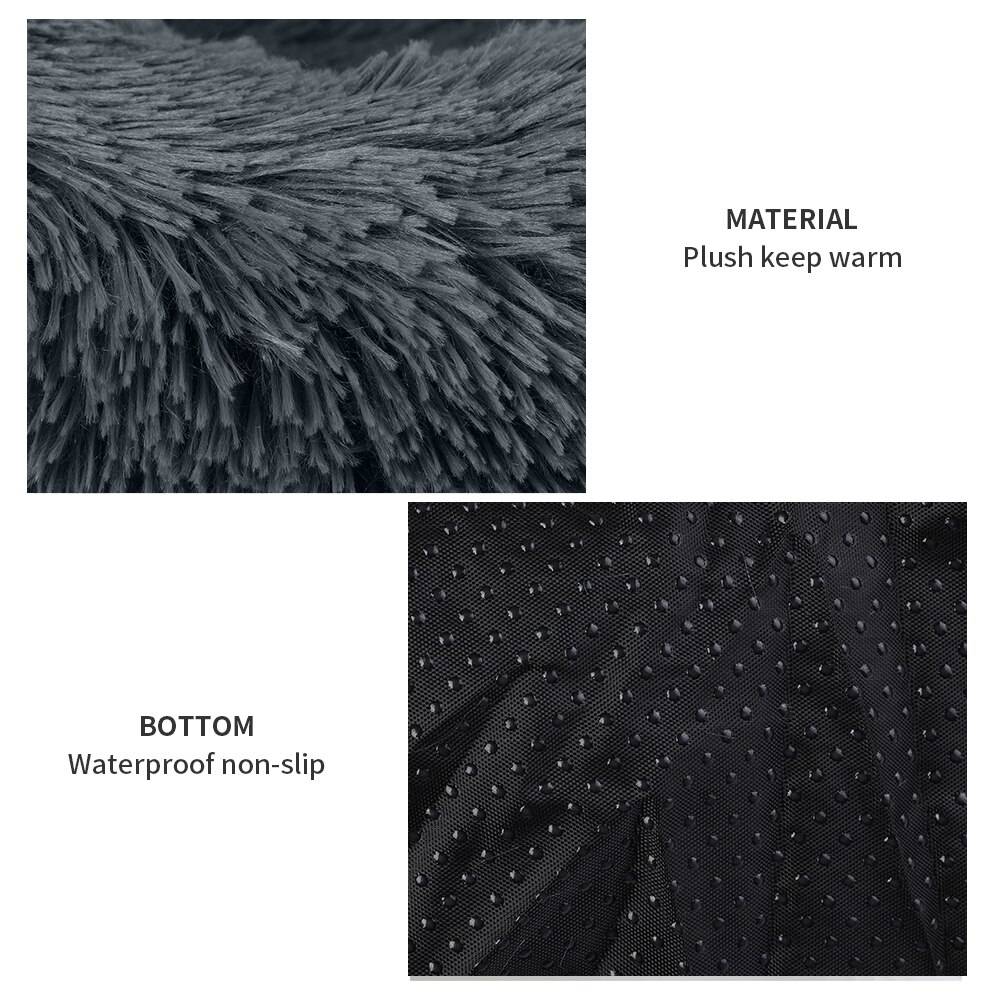 We all know how pets can be and we don't want you to have to wash their bed daily! We have added layers of protection from mould, water, mites and more. But it's still machine washable for your convenience.