🚀 WE'RE OFFERING FREE SHIPPING!
REDUCE STRESS, ANXIETY & FUSTRATION
Incense is proven to assist with improved blood circulation, failing and maintaining a deep sleep and reduce the effects and symptoms of depression.
Our Cascading Incense Diffuser is make out of beautiful glazed ceramic. When our incense cone is lit, a trail of smoke cascades down like a waterfall.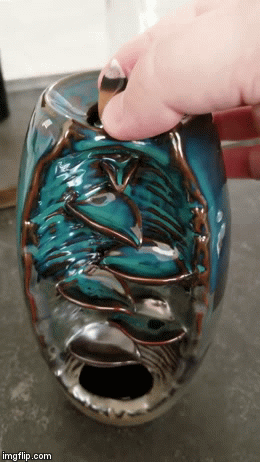 SEE HOW IT WORKS! EASY TO USE!
Our scented incense cones are specially made to work with our Cascading Incense Diffuser. Bullet shaped and produced with a small hole in the base, and a hollow interior, these cones will produce the beautiful smoke 'waterfall' type effect when burned.
ONLY SOLD HERE! HOW DOES IT WORK!
Our Incense Cones are made out of all natural materials and when lit the smoke produced is denser than air.
The result, a beautiful scene of cascading smoke falling down our Handmade Cascading Incense Diffuser.
Incense cones usually last from 10 minutes to 20 minutes after lit depending on room conditions.